Competitive Production
The professional talent that makes up the national audiovisual industry is highly qualified and offers competitive production costs.
Effective Incentive System
Colombia offers two types of incentives for the audiovisual sector in Colombia, Cash Rebate and a Transferable Tax Credit for audiovisual and logistics services performed in the country. In addition to VAT exemption for services rendered in the country and used exclusively abroad.
Similarities with other countries
The variety of landscapes, urban settings, ethnicities, and cultures that exist in Colombia allows for audiovisual productions that represent landscapes and urban settings of other countries.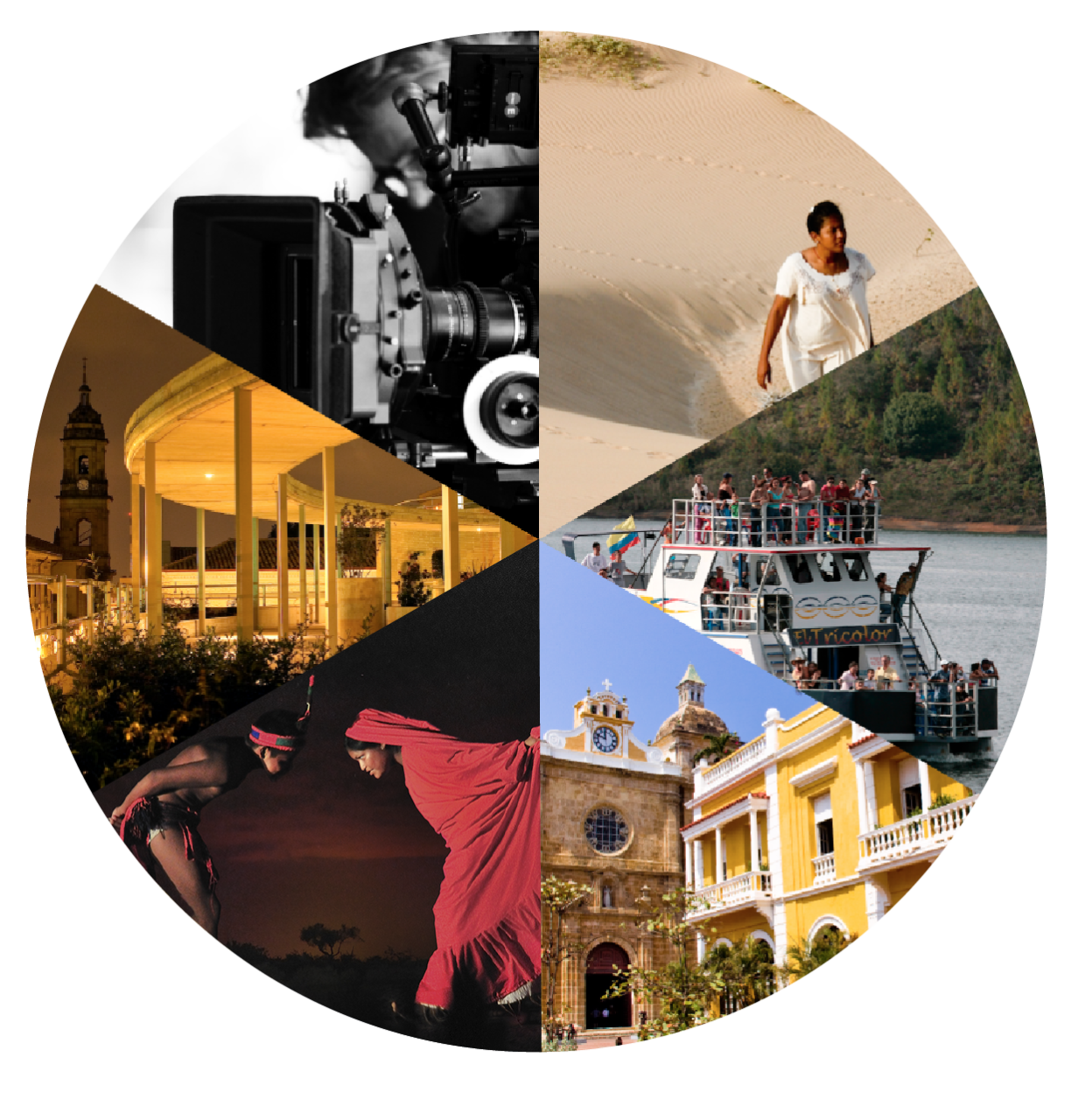 Geographic Location
Central geographic location with excellent transport connection and proximity to cities such as Los Angeles (8 hours), New York (5:30 hours), Miami (3 hours), Toronto (6 hours), Mexico City (4:30 hours), Buenos Aires (6:10), Santiago de Chile (5), Sao Paulo (5:45), Paris (10:30), Madrid (10).
Cultural Diversity
Colombia is recognized for its rich cultural diversity, reflected in the multiple identities and cultural expressions of people and communities, that make up the nation. The population groups vary between mestizo, white, Afro-descendant and indigenous, among others.
Amazing Locations
The country has different architectural styles, a variety of landscapes, urban environments and styles from various eras.